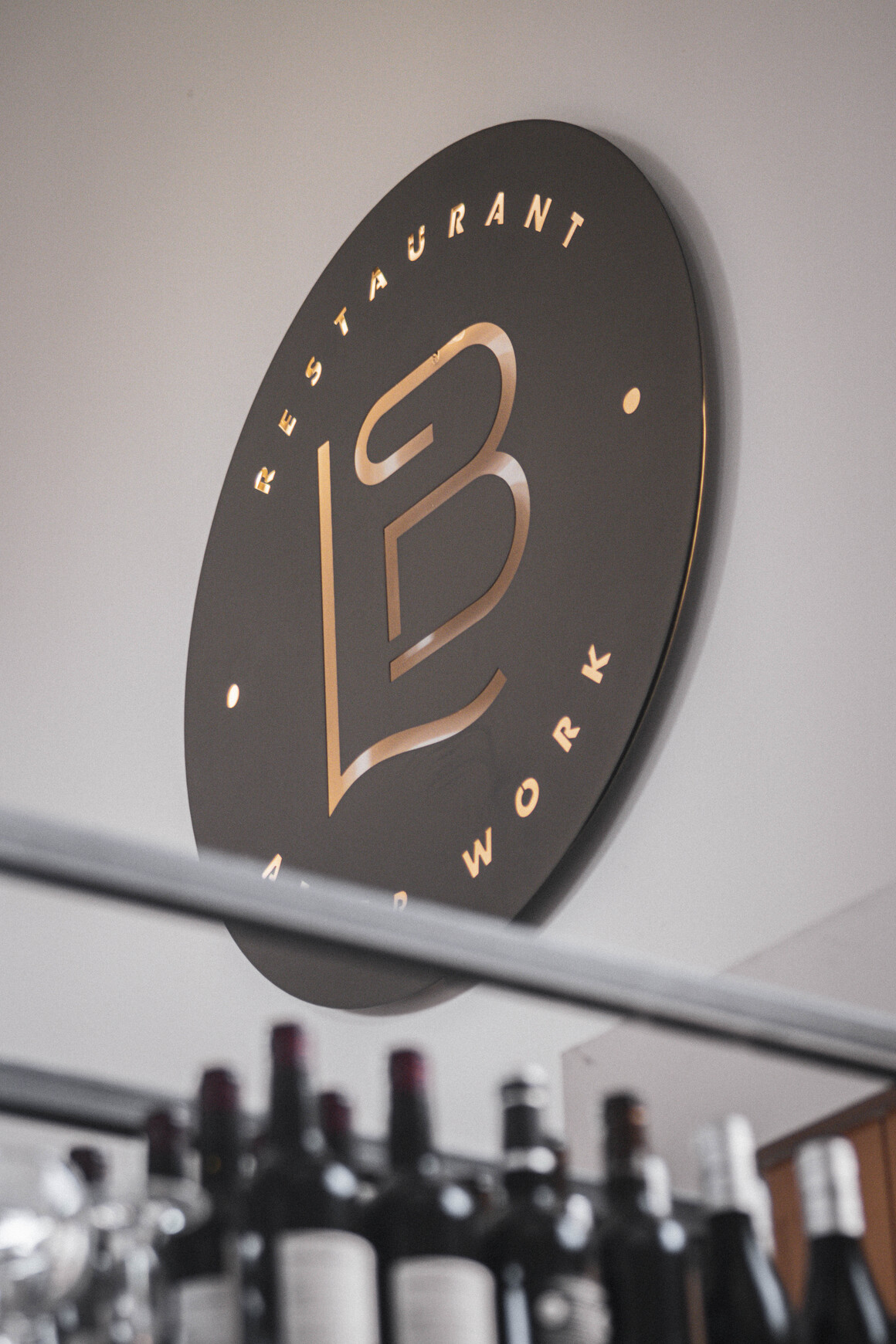 Le Barboteur
Restaurant in Lille and terrace by the water
Le Barboteur
Here we are, the creators of Le Barboteur : Vincent and Romain.
Our goal ? To offer you quality cuisine in the relaxed atmosphere of our restaurant in Lille.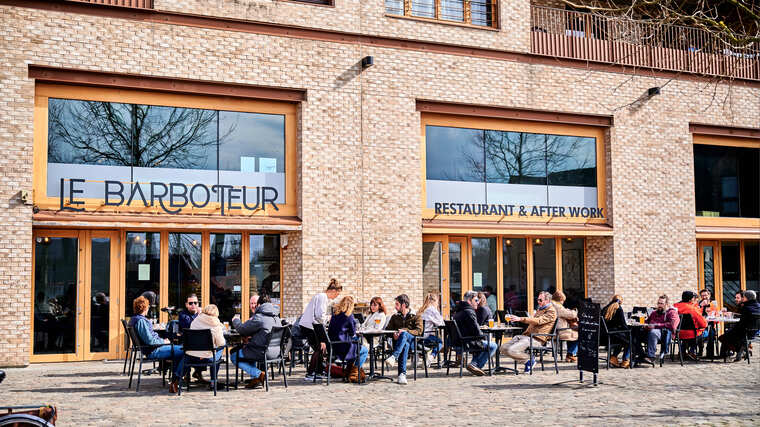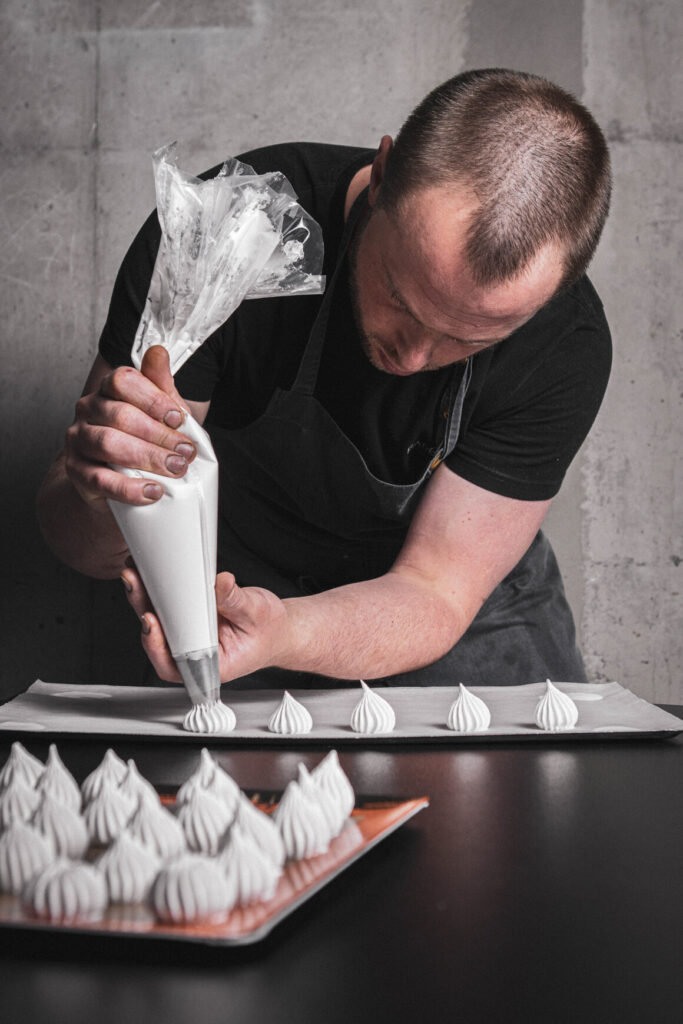 Vincent in the kitchen and Romain in the dining room
When we met, we already worked in the catering industry : Romain as a waiter and Vincent as a cook. One of us is from Lille and the other one from Dunkirk Guess who is who ! We started working together in a restaurant in the old town of Lille in 2013.
The catering is our universe : we have devoted our career path to it.

After numerous seasons all over France, we met finally again in Lille in 2017. We then decided to combine our skills to set up our own restaurant in the capital of Flanders. This was the beginning of the great adventure of Le Barboteur.
A restaurant in Lille in the heart of the district Bois Blancs
We decided to set up our restaurant in the Bois Blancs district. This former industrial area is currently being rehabilitated and is a stone's throw from the city centre of Lille and Euratechnologies, the startup incubator and accelerator. During the day, the area overflows with activity thanks to the numerous companies in full growth and development. The location on the Quai de l'Ouest, on the banks of the Deûle, is perfect to offer a menu for the lunchtime and the after work.

At the end of the summer of 2019, we found the perfect place with an empty 200 m² commercial premise. The countdown was on, there was no time to lose: the restaurant had to open its doors in December!

Within three months, we worked really hard. With the help of an architect, we designed the plans for our future restaurant. Our main strength: a long experience in the catering business. Thanks to this experience, we created a space that is both beautiful and practical.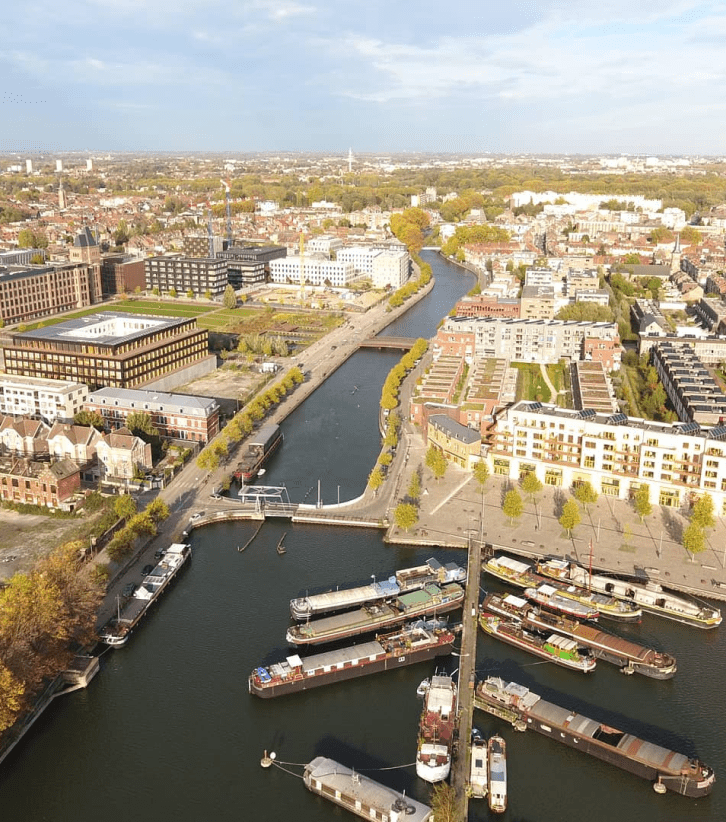 The large bay windows flood the room with natural light and open onto the outdoor terrace. With its incredible view of the Deûle and the barges, it is ideal for a drink or a lunch in the sun. Thanks to its capacity of 80 covers, it is possible to privatise part of it to welcome a group.
It's pretty obvious : Le Barboteur is our baby ! We are proud of our waterfront restaurant, with its wonderful terrace near the centre of Lille.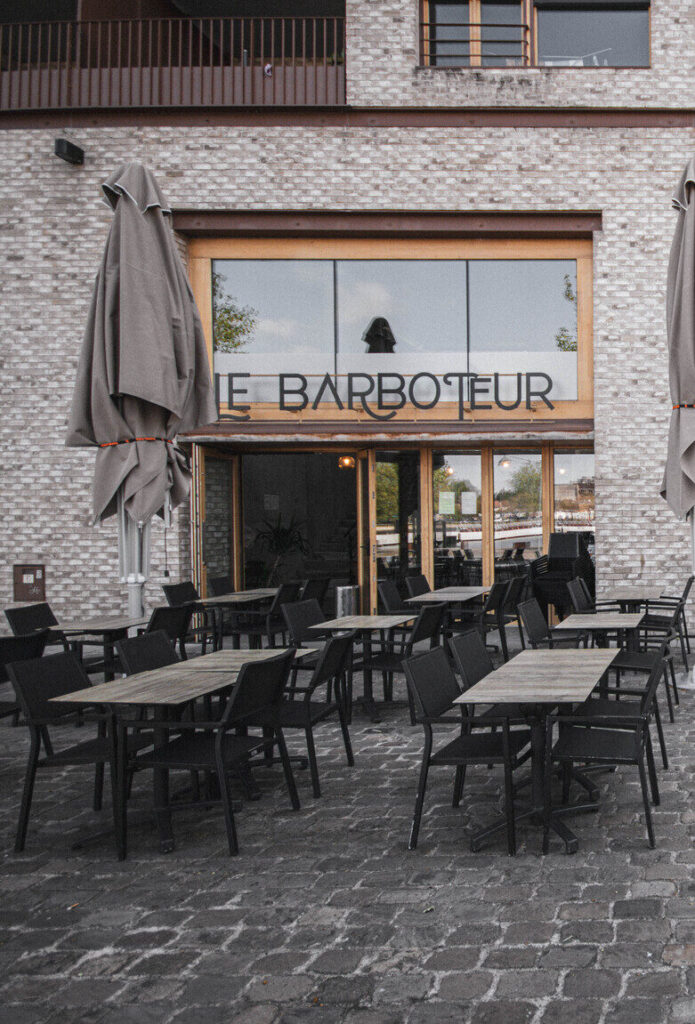 Le Barboteur, the restaurant by the water's edge
After several months of work, here we are! A large dining room for 60 people was created, with a central bar and open kitchen. We also imagined a quiet space with a large bench, which allows you to have a drink with friends or relax while waiting for your table.

On the first floor, a mezzanine can accommodate groups and events such as birthdays, dissertation defense parties or company dinners. This space can even be privatised for more cosiness.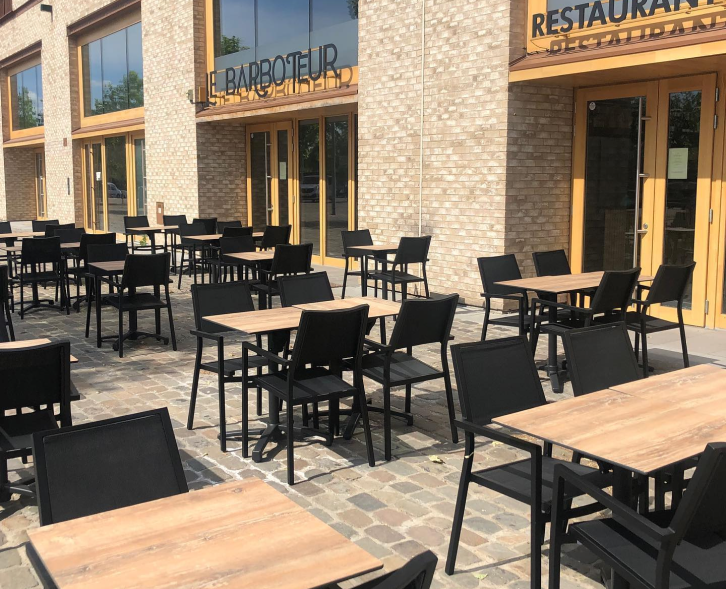 Cuisine :
quality products and home-made food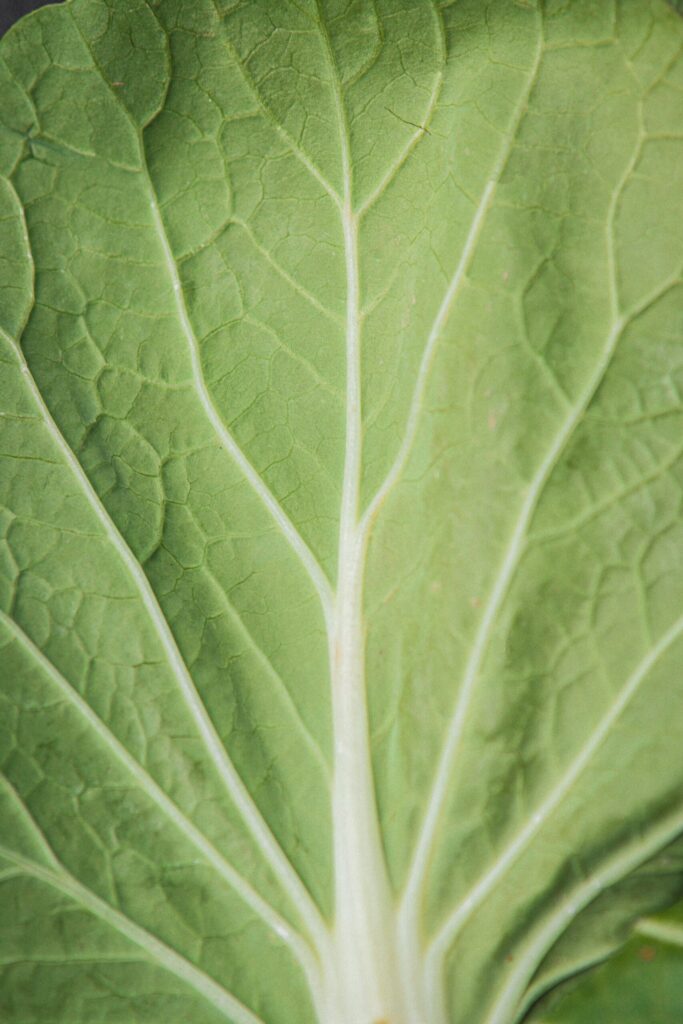 Eating well is absolutely essential! In the kitchen, Vincent is in charge. He selects local and seasonal products for his menu. For that, he has his good addresses that he may share with you if you ask him nicely… The chef at Le Barboteur buys his produce from farms in the Hauts de France and from local craftsmen. He mainly uses organic products or products resulting from a sustainable agriculture.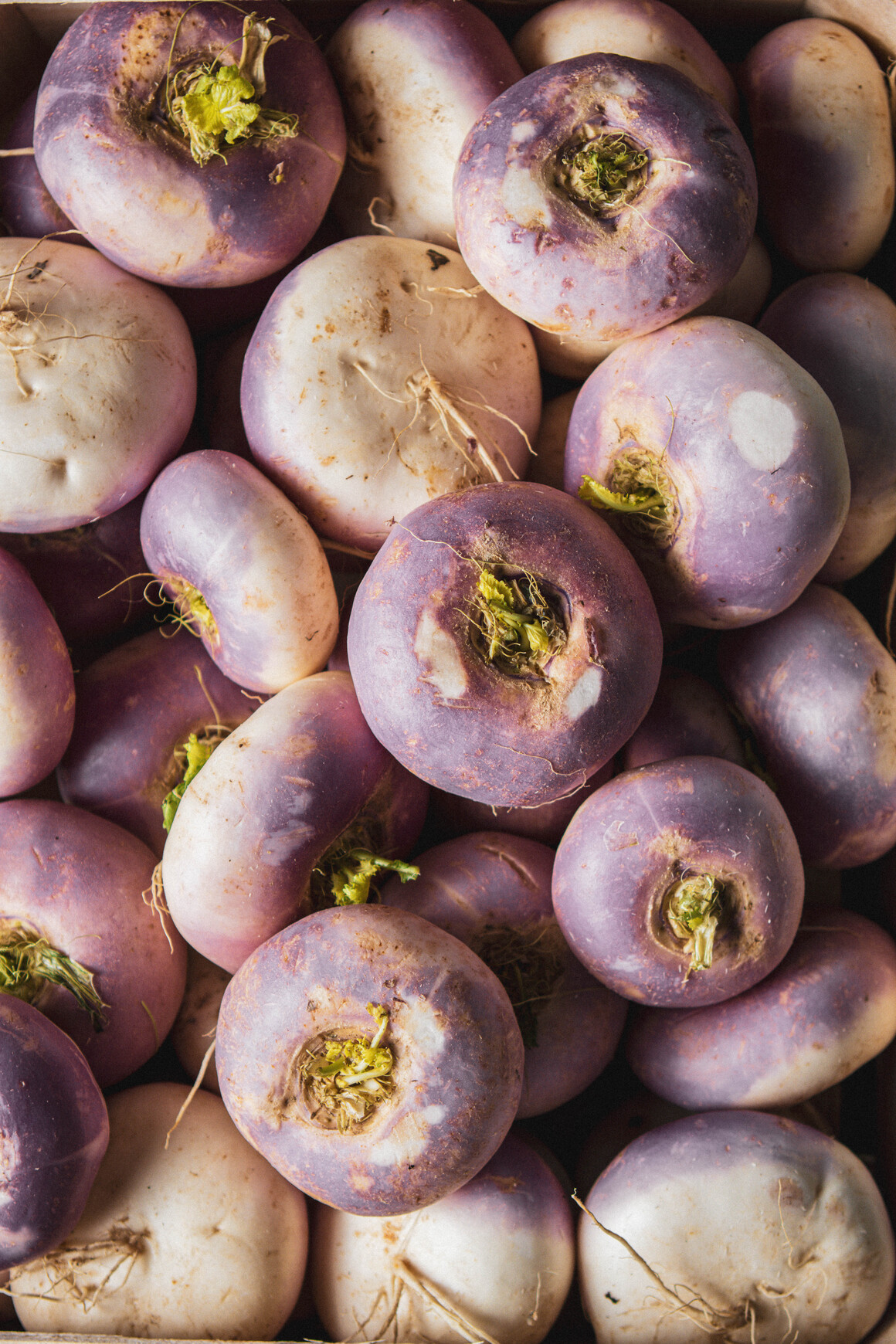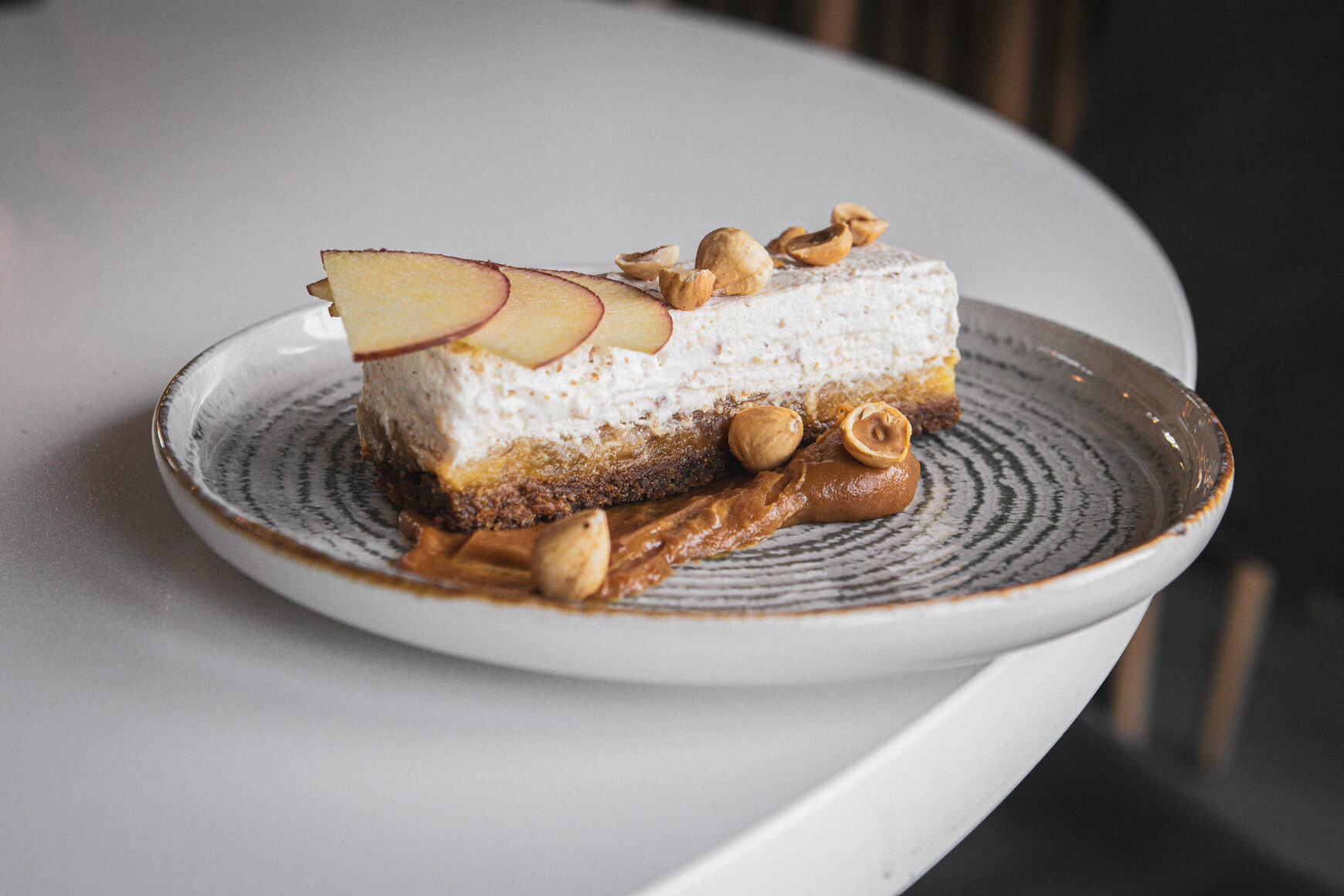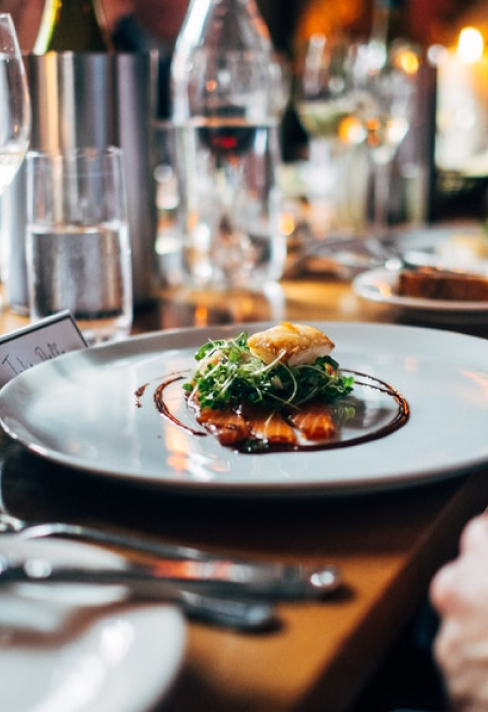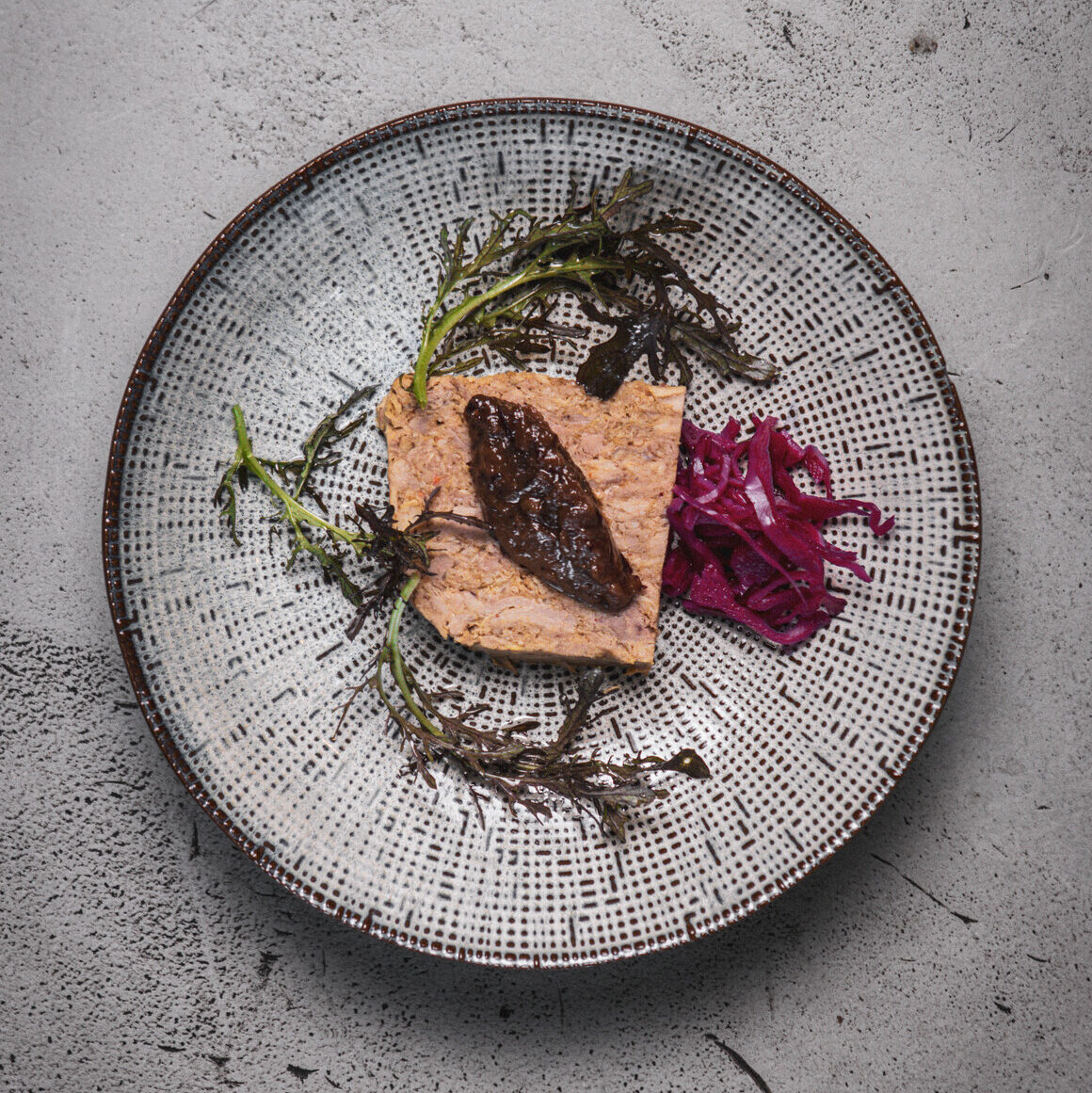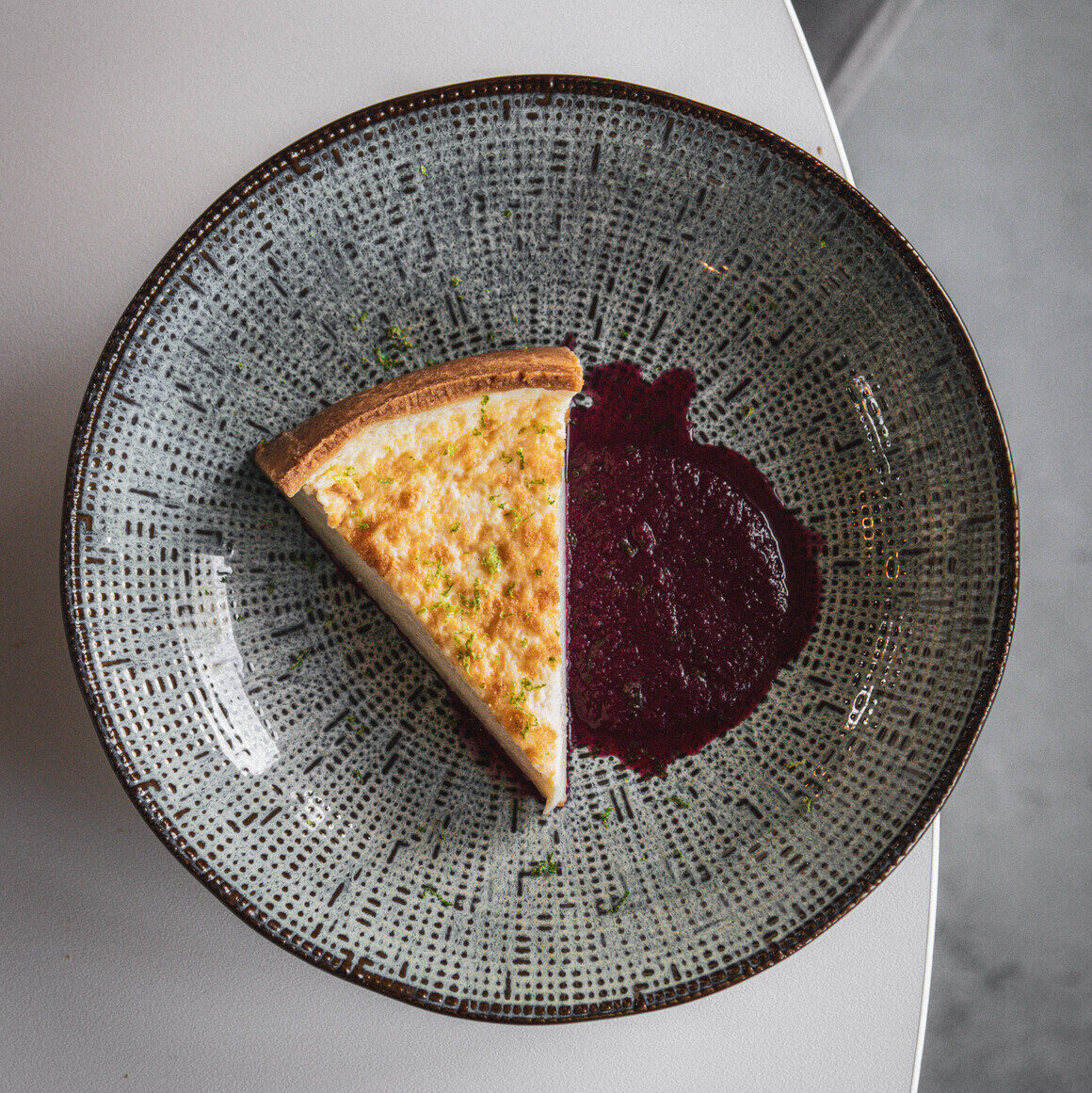 Le Barboteur's cuisine is modern, fresh and varied. Vincent uses easily several culinary universes: French tradition, Oriental inspirations and Asian flavours.

We are constantly renewing the restaurant's menu, to surprise you and vary the pleasures. Starters, main courses and desserts: it changes every 2 weeks An important point, because if you work in the area, we bet you'll come often.
Our suppliers
of local products
Working with quality, fresh, local and seasonal products is a matter of course at Le Barboteur!
This is why we share our addresses with you in complete transparency.
Fruits and vegetables
Émile from Entraid'Union is our official supplier of good organic and sustainable fruit and vegetables. Entraid'Union is a supply solution of farm products for the food industry in Lille. Their goal is "to work towards the development of sustainable agriculture, fair remuneration for producers and access for as many people as possible to quality products that are good for the health and the environment." The products are grown in partner farms located in a radius of 50 km.
The fish
The Marée Martin provides us with beautiful fish from Boulogne-sur-mer and Brittany.
The meat
The maison Lesnes in Cambrai delights us with its meats, thanks to its activity of butchery and sausage making.
Eggs
The eggs and poultry come straight from Vassant père et fils, a family business specialising in the sale of eggs and egg products.
The other fresh products
We get the other products from bakers, pastry chefs, chocolate makers, butchers, caterers, restaurant owners and other local businesses in the Hauts-de-France.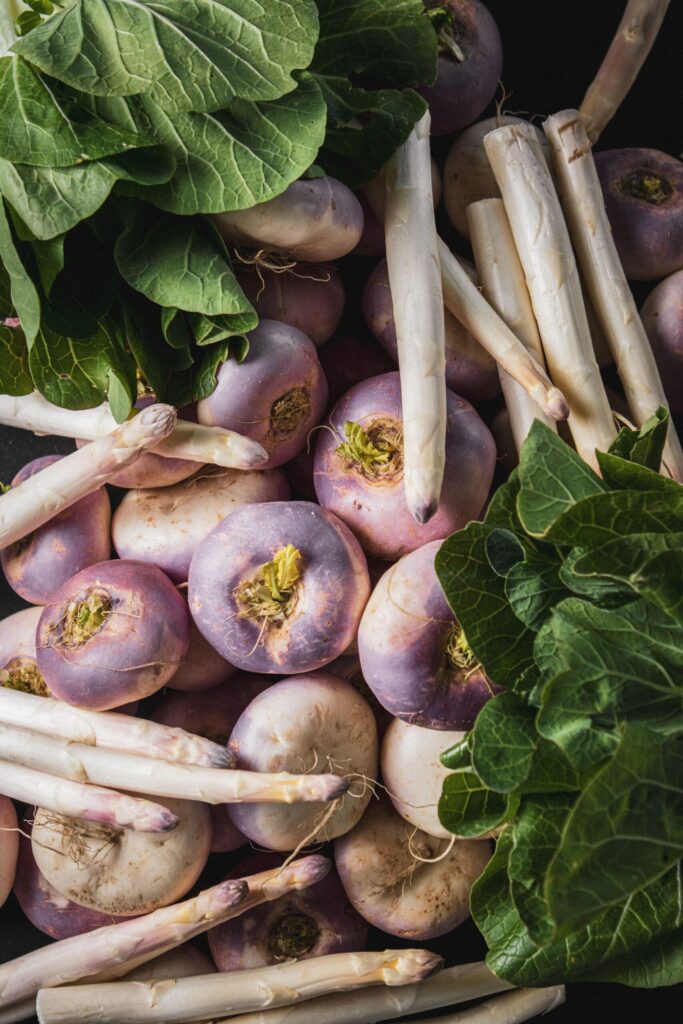 Dining room:
relaxed atmosphere and service on the terrace in Lille
Le Barboteur offers you a relaxed atmosphere and quality service. A professional team provides dinning room service. Even in the middle of a really busy service, they take care of you and ensure the best possible experience.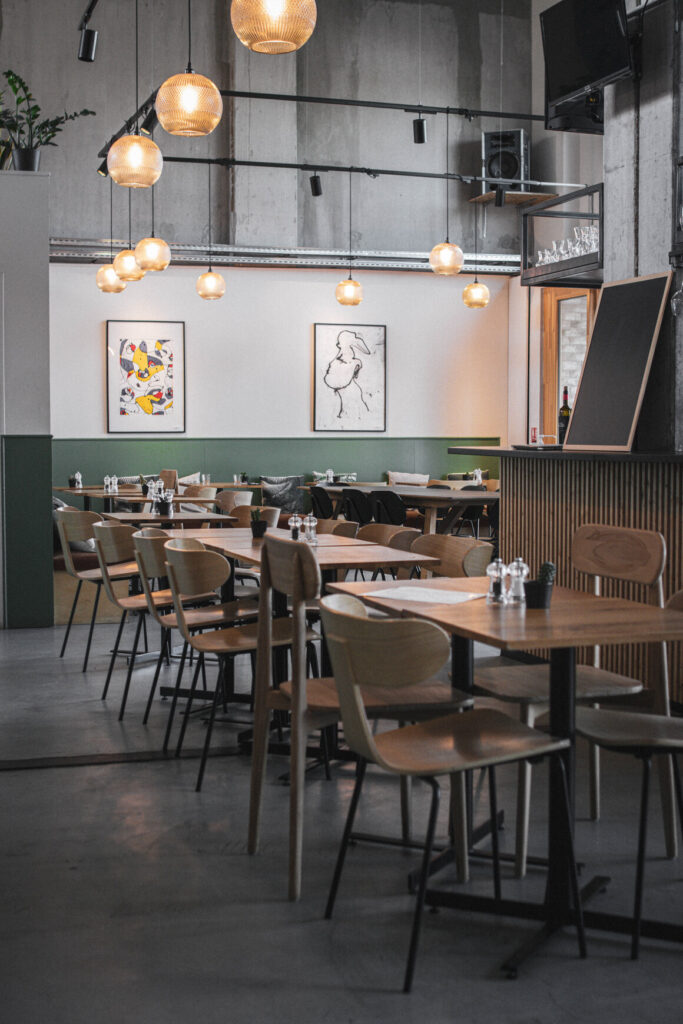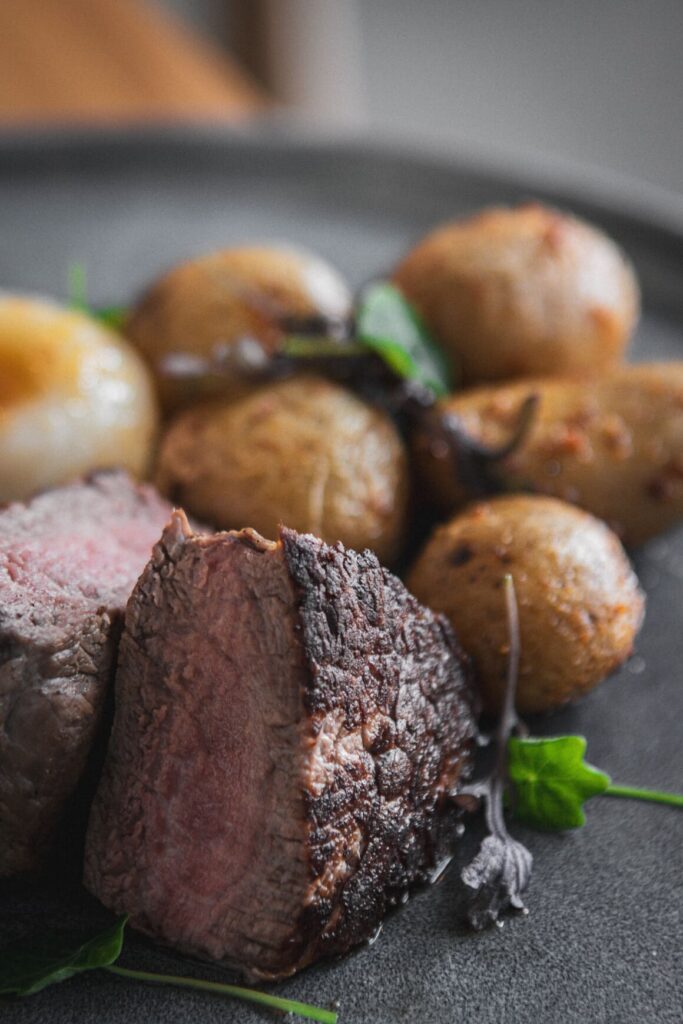 At Le Barboteur, we like to create bonds with our customers and ensure that they have a good time. And to do that, there is nothing like enjoying our beautiful terrace in Lille, with a view of the river. The restaurant terrace, we are proud of it. And this is why! Just imagine yourself enjoying the sunshine while sipping a drink and contemplating the river that flows quietly by your feet. Our outdoor space is perfect for a lunch break and also ideal for an after work drink with colleagues, or a family brunch on Sunday.
The spirit of Le Barboteur: professional and relaxed
When we decided to set up our restaurant, we quickly agreed on the values we wanted to defend. We both give a special attention to respect: respect for the customers, the staff and the products.

At the Barboteur, you will be welcomed by a professional team who will listen to your needs. Our team spirit is our strength. We are committed to respecting our staff, whether they are cooks, waiters or dishwashers.

Our menu is simple and of high quality, it reflects our values Thanks to our daily specials, which change daily, we want to make good food available to everyone.
Welcome to our place!